Marty Clouser
---
Marty Clouser is a California Real Estate Broker (Cal DRE #00912230) and provides acquisition, disposition, valuation, advisory and brokerage services. Marty has handled multi-million dollar properties and portfolios, acquisitions and dispositions for individuals, institutional and private clients and investors. He first joined Kennedy Wilson in 1986 in the auction group, and currently develops, implements and manages sales of residential, office, retail, multi-family and land properties throughout the country. Marty has successfully brokered the sale of over $2.5 billion in properties in 21 states, Canada, Spain and Portugal. He is also a seasoned auctioneer and a qualified real estate licensing instructor.
Prior to joining Kennedy Wilson, Marty managed new home sales in the Los Angeles area for a leading real estate consulting firm. In addition to his real estate experience, he worked in the nuclear industry for Southern California Edison and as a Nuclear Division LPO for the U.S. Navy Submarine service.
Kennedy Wilson Real Estate Sales & Marketing | CalDRE #01906531
TESTIMONIALS
"I couldn't be happier with the job Marty did on selling our property. Through the entire process he went above and beyond to negotiate the best deal possible. There was a high level of attention needed to sell our house and Marty came through. Marty has a vast knowledge of what properties are worth and how to move them through so that they don't stay on the market longer than necessary." Johnny S.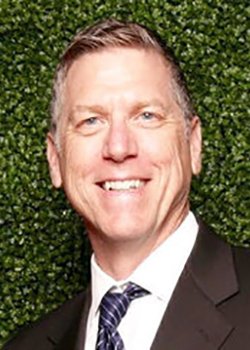 Marty Clouser
Senior Vice President
Cal Broker DRE# 00912230