3500 Elizabeth Lake Rd, Leona Valley, CA 93551
---
±130 PRISTINE ACRES IN LEONA VALLEY, CA
This offering represents an extraordinary opportunity to acquire a ±130 acres of pristine land at the foot of the San Gabriel Mountains in Antelope Valley. Kennedy Wilson Real Estate Sales & Marketing has been retained by the Boy Scouts of America® Greater Los Angeles Area Council as the marketing agent for the sale and disposition of 3500 Elizabeth Lake Road located in the Leona Valley area of Palmdale, Los Angeles County, State of California. The site was donated to the Boy Scouts who is now offering it for sale to the public for the first time. 
Three legal parcels offered in bulk for $960,000 ($7,385/acre) 

Located just four miles east of CA-14/Palmdale

Excellent access with ±4,500 feet frontage on Elizabeth Lake Road (3,100 vehicles/day)

Antelope Valley is the self-styled "Aerospace Capital of the U.S."

City of Palmdale Zoning is 1-dwelling per acre (A1 zones) and 1-dwelling per 7000 (R1 zones)

North ½ of North ½ of Section 30 of T6N, R12W of the San Bernardino Baseline and Meridian 
Call broker for price.
For Further information, please contact:
Marty Clouser
CaBre No. 00912230
mclouser@kennedywilson.com
(310) 887-6422

310.887.6446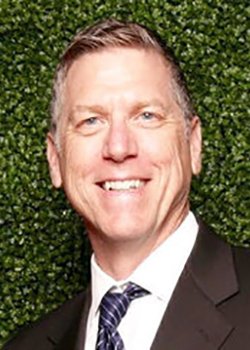 Marty Clouser
Cal Broker DRE# 00912230