4225 Crenshaw Blvd, Los Angeles, CA 90008
---
Kennedy Wilson's Real Estate Sales & Marketing Group has announced the sale of a cultural historic landmark in Central Los Angeles for $2.6 million.
The property at 4225 Crenshaw Boulevard known as Maverick's Flat night club opened in 1966 with the Temptations as its opening act. The club soon developed a reputation as one of the foremost jazz, soul, and rhythm and blues venues in Los Angeles. An early backer was Jim Brown, the NFL Hall of Famer. In 2000, Maverick's Flat joined the likes of such city landmarks as the Hollywood sign, Griffith Observatory and Farmers Market, and was named City of Los Angeles Cultural Monument No. 679 in recognition of the role it played in the city's pioneering black music scene.
Kennedy Wilson's Marty Clouser and Rhett Winchell represented the San Fernando Valley seller. The buyer, a Los Angeles based real estate investor, plans to keep the property as a long term investment.
"We are very happy with this sale and received multiple offers within ten days of marketing, said Clouser. "This is a very unique property with a long history in the community that will benefit from extensive redevelopment that is currently underway in the vicinity."
The two-story, 8,330-square-foot property is situated on 18,224 square feet of land just one-block south of the Baldwin Hills Crenshaw Plaza slated for a $700 million project; and mid-way between the MLK Jr and Leimert Park subway stations scheduled to open in 2019. The area stands to benefit from its proximity to the nearby Los Angeles Stadium and Entertainment District at Hollywood Park, site of the LA 2028 Summer Olympics and two NFL franchises – LA Rams and LA Chargers.
"Kennedy Wilson conducted a flawless sales process and the best result was achieved for ownership," said Gilberto Partida of the Valley Economic Development Center. "It was great to have such a strong sale and 30-day escrow period."
For questions, please email: Marty Clouser Senior Vice President CaBre No. 00912230 mclouser@kennedywilson.com

(310) 887-6446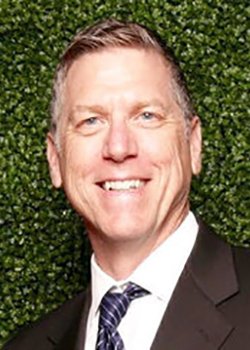 Marty Clouser
Cal Broker DRE# 00912230