8949 Venice Blvd, Los Angeles, CA 90034
Premiere Transit Development Site
---
Kennedy Wilson Real Estate Sales & Marketing, as exclusive agent to the Owner, is pleased to present this prime commercial parcel approximately 200 feet from the Culver City Expo Metro Station and adjacent to Ivy Station, a multi-jurisdictional mixed use project currently under construction.
Under the recently adopted Exposition Corridor Transit Neighborhood Plan (aka "Expo TNP") the property has been re-zoned from Light Industrial/M1 to a newly created Hybrid Industrial/New Industry zone tailored to the development of properties for emerging creative industries such as digital technology, R&D, media and supporting uses. New Industry zone permits bonuses up to 101 feet and 4.0:1 FAR (See Note 1 below). For more information on the new zoning and land use regulations contained in Expo TNP click here. 
The intersection of Venice and Robertson Blvds is adjacent to the highly anticipated Ivy Station, an approximate 500,000 sq. ft. mixed use project. Opening in Winter 2019, Ivy Station will feature 200 apartments, 55,000 sq. ft. of ground floor retail and restaurant space, a 148-room boutique hotel and a 240,000 sq. ft. office building solely occupied by HBO, and includes more than 2 acres of public open space, all built above 1,500 below grade parking spaces.
Other prominent area developments include the future site of Apple at 8777 Washington, future site of Amazon at Culver Steps/Culver Studios, Platform, 8888 Washington, Access, Harlow, Culver City Arts District, Hayden Tract and many more.
Ownership is seeking purchase offers from qualified firms only.
INVESTMENT OVERVIEW
INCREDIBLE TRANSIT DEVELOPMENT SITE ADJACENT TO CULVER CITY METRO STATION
LOCATED IN THE EXPO CORRIDOR TRANSIT NEIGHBORHOOD PLAN (ECTNP)
DEVELOPMENT FRIENDLY NEW INDUSTRY ZONE (BONUSES UP TO 101' AND 4.0:1 FAR)
AREA DEVELOPMENTS:

HBO @ IVY STATION
APPLE @ 8777 WASHINGTON
AMAZON @ CULVER STEPS
+/- 4.3 MILLION TOTAL SF AND 2826 UNITS IN NEW DEVELOPMENTS IN AREA

VENICE AND ROBERTSON BOULEVARDS ±90,000 VPD
$26.6 BILLION ANNUAL CONSUMER SPENDING POTENTIAL (5-MILES)
GROSS LAND AREA OF 16,350 SF
APN: 4312-012-044
DO NOT DISTURB OCCUPANTS
Click here to see other offerings from Kennedy Wilson Real Estate Sales & Marketing
Note 1: The Exposition Corridor Transit Neighborhood Plan has been adopted and will be effective as of 12/20/2019. There is litigation pending concerning the Expo TNP. See Los Angeles County Superior Court Case Number 18STCP02720 for more details.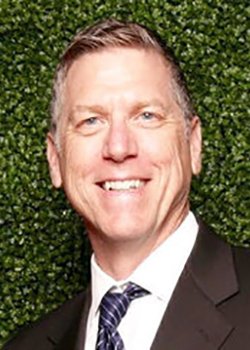 Marty Clouser
Cal Broker DRE# 00912230
Cal BRE# 00912230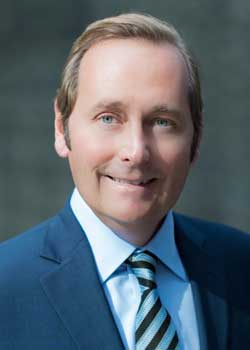 Rhett Winchell
Cal DRE #00867471

(310) 887-6446